Here is my inspiration, a hairstyle on Jean Harlow. I like a silhouette with the curl fluff around the ears and I love the little bang flippy curls.
But here is what I have to work with.
My hair is very fine, short, and layered. But I still have enough length to get curls, especially when I pin curl or use a small curling iron. But I run into my next dilemma. I am getting ready to go to a car show and I want the hairstyle to last, but I do not feel like spending a lot of time pin curling and I don't want to get my head completely wet. This is why I name this entry the lazy hairstyle.
---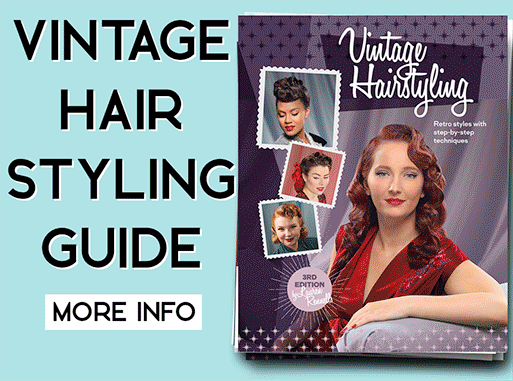 ---
So this is what I try with happy results. I use my velcro rollers, but I do not get my head completely wet. I instead dip each roller in water and then sort of brush the ends of each section of hair with the wetness to get the ends wet, but not all the way to the scalp. (This works well on my fine hair). The rollers around the back are all rolled straight down. I use the smallest 1/2″ rollers on the bangs which I do get completely wet because they need the most stamina. I use an on-base curl that is directed to the side.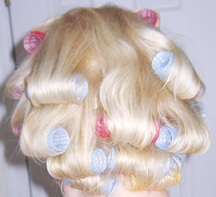 ---
---
Wait till the hair is completely dry (I sit under the hood dryer for a few minutes to speed up the process and read one of my magazines stacking up from neglect). To force the fluffy curl around the ears, I gather the hair tightly behind the ears and use my new favorite barrettes to clip in place.
The final results after I comb the bangs. I back comb a little to get everything in place, brush under the bangs and then use the comb, pomade, and hairspray to form the bang curls to flip out.
---
---