This photo shows the thoughts that might go through my head if I had all my hair attached to electric rollers. It terrifies me! Hair is the most combustible part of our body. Bless those ladies for having the courage to attached themselves to an electrical device this way. It makes me thankful I did not live during that time period and had those things attached to my head. Thank goodness this ancient technology is long gone.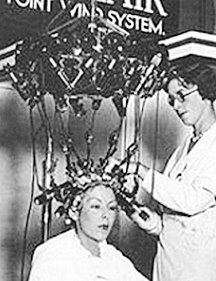 Or so I thought…
Want to get old skool? Introducing the latest rage in Asia. The Digital Perm Machine. Yes, women have gone back to attaching themselves to an electric chandelier of rollers in an effort to get a permanent wave.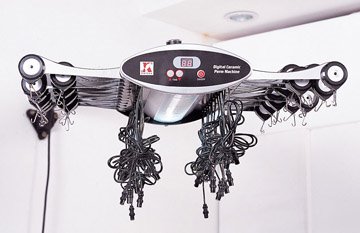 I still don't have the courage to do it. But the ladies that do are turning out with lovely hair.