These ideas for gifts for a vintage girl's bathroom live somewhere between being tacky and being cool.
… depending on who you ask.
I've done a number of posts on ideas for gifts for the vintage girl. Since this blog is devoted to vintage beauty, I try to keep the gifts related to the same subject. Sometimes they are beautiful, elegant ideas like my post about buying milk glass to use as containers on the vintage vanity. Some of the gift ideas are a little less elegant, like the elvis hair brush.
But regardless, they are always inspired by my love of retro beauty things.
I hope you find something here you never thought of that is everything you ever wanted. We all need some fresh ideas sometimes.
Idea #1 – Every girl needs a little dish that she can throw her bobby pins and watch into at the end of the day and this boomerang dish is just the ticket.
Elvis Retro Arrow Tray from Giftapolis
Idea #2 – Pink Flamingos in the bathroom…perfect. This wall decal comes in a 2 foot tall and 3 foot tall version.
Pink Flamingos Hibiscus Wall Decal from Retro Planet
---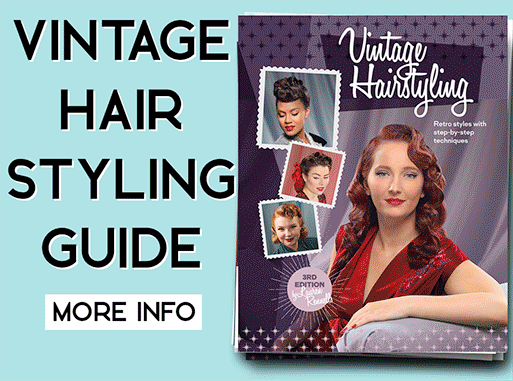 ---
Idea #3 – Sometimes you just need a pretty place to hide all the little things that are on the counter like this world class junk box. And because it is tin, it won't warp from the steam in the bathroom.
World Class Junk Tin from Retro Planet
Idea #4 – I own 3 robes. One is for cold weather and the other 2 are beautiful Asian print kimono types and this coat rack is a perfect place to hang them next to the shower.
Elvis Wood Guitar Coat Hanger from Issy's Milky Way General Store in the UK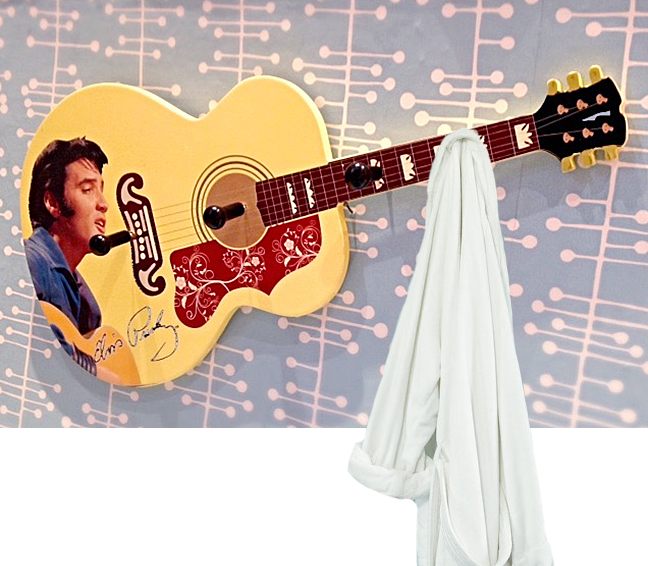 Idea #5 – This pink Cadillac shelf is a little higher price point, but it would be a lovely place to put pretty perfume bottles.
Elvis Pink Cadillac shelf from Retro Planet
I know some people would look at these items and gag from the tacky, but some find joy from the kitsch of it, like me. 🙂 Wouldn't you agree?
---
---