When I teach, I am always bringing up silhouette. It is a very important part of capturing the right era for a vintage hairstyle. Silhouette is the outer line of a hairstyle. If you took a black marker and colored in all the detail of a hairstyle, so you could no longer see the strands, you would be left with the silhouette.
This blog post is all about this great silhouette. We so often see, in 1940s hairstyles, a part to the side and the height of the hairstyle reaching it's peak right above the center of the forehead. But this silhouette, shaped like the 2 peaks of a heart, is so dramatic and gorgeous.
In the above picture of Lena Horne, from the 1943 movie Stormy Weather, her heart silhouette comes from 2 upsweeping victory rolls.
Ginny Simms gets her heart-shaped hair from big, back-sweeping waves.
Alice Faye's hair is shaped with a pompadour that spans from ear to ear.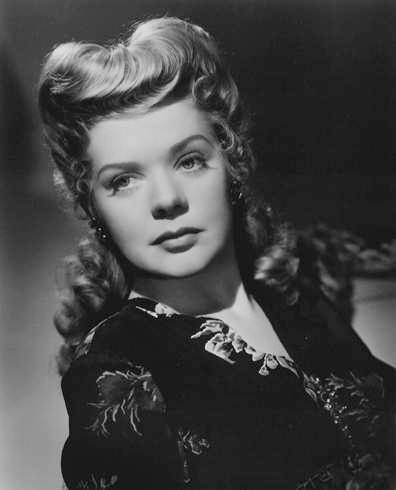 ---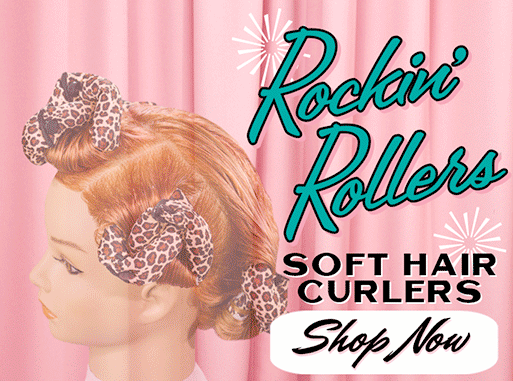 ---
Actress Theresa Harris wears the heart shape in a silhouette that curves into a beautiful halo framing her face. This is a great option for girls trying to accomplish a vintage natural hairstyle.
This all up-do hairstyle on Dolores Moran has all the height drama.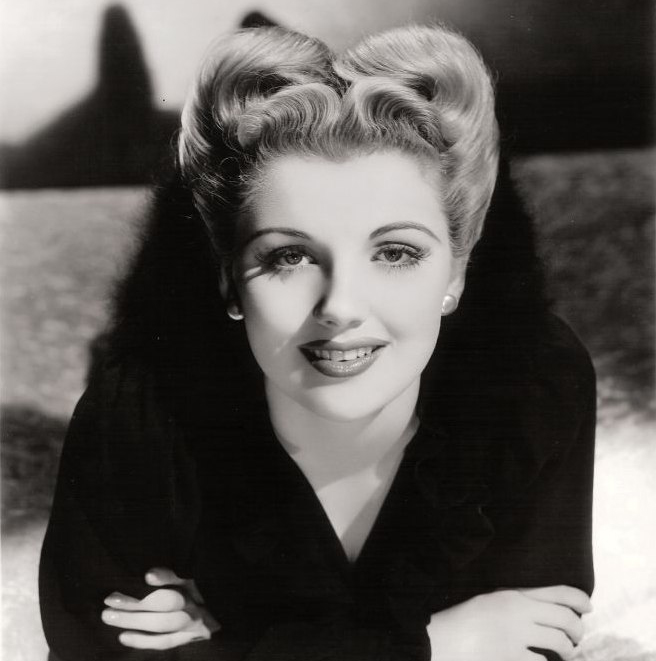 ---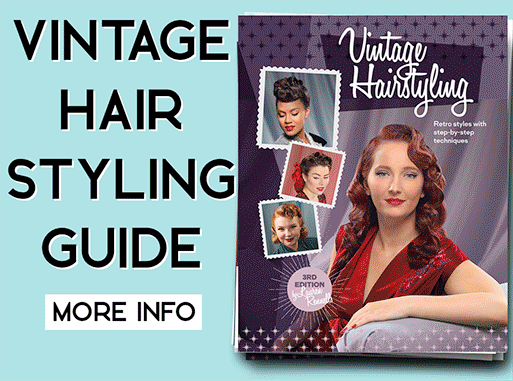 ---
I know this image of Debra Paget is from a movie and so the bangs shape is more part of her character, but I still really like them, very cool and different.
Next time you are in front of the mirror, take that pink rattail comb and part your hair down the center and play with the heart shaped silhouette. You will be hooked!