This Rosalia Beauty Uniforms advertisement shows such stunning examples of vintage salon uniform fashions for a hairstylist in the 1920s, but not so much the 1930s. The advertisement came from the 1931 American Hairdresser Magazine that I picked up at the Vintage Fashion Expo in Santa Monica back in May.
I have a feeling that if I were to get my hands on a hairdressing magazine from 1933, the uniforms in the ads would look very different. 1931 was at the very end of flapper fashion. Dress styles in the 1920s were very straight, with lowered waist lines, as the uniforms in this ad are.
My guess is that these uniform designs are a year or 2 old and I visualize that when this magazine shipped out to hair salons, the designers at the Rosalia Beauty Uniform company were already drawing up fashion designs more of the time with higher waist lines and more form fitting.
You might also like: Vintage Inspired Salon Capes
---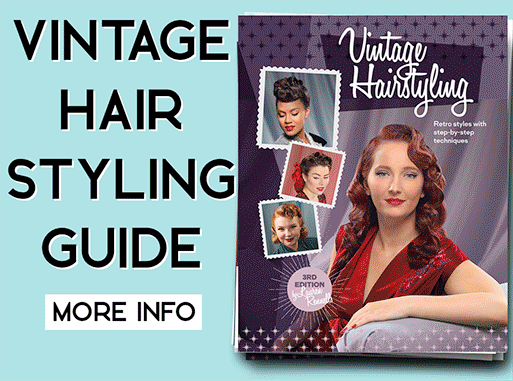 ---
Angelica Vintage Uniforms for the 1930s Hairstylist
This advertisement for the Angelica Uniform came from the same 1931 American Hairdresser Magazine, and it is much more like the fashion of the time. It is still a bit straight, but the longer skirt and higher waist is much more what the style of a vintage uniforms for the 1930s hairstylist or cosmetologist.
Seeing these advertisements makes me want to jump in to my dream idea that I wrote about a couple years ago. I love the idea of a vintage repop cosmetologist uniform line. I love the idea of a uniform that looks like each big style change of the 20th century, like something for the 1920s with the drop waste, the 1940s with a military uniform look, and the 1950s with a pencil skirt.
Someday…Someday…