Even with natural hair color, you can put colorful bobby pins to good use. You don't have to have pink hair to wear pink bobby pins.
Here are 6 ways to wear Tint-o-matic bobby pins in a way that accents your hair color instead of blending into it.
Straight bobby pins contrast against waves and helps hold them in place all through the evening.
You might also like: Classic Movie Stars: Blonde or Brunette?
Hold your scarf or bandana in place with a color that disappears or compliments it.
---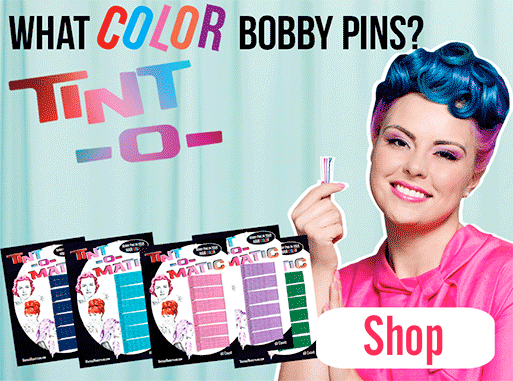 ---
Graphic 1960s side sweep
You might see a chevron or you might see a boomerang, but either way it's an iconic 50s shape.
---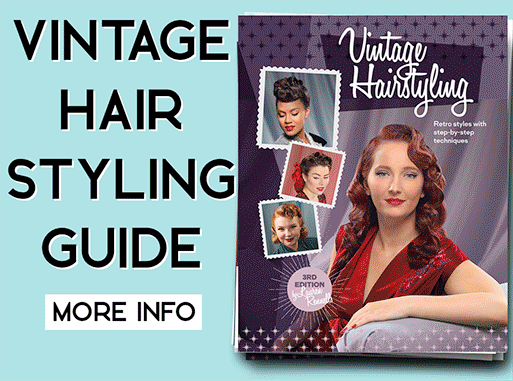 ---
A colorful starburst to match your dress…
---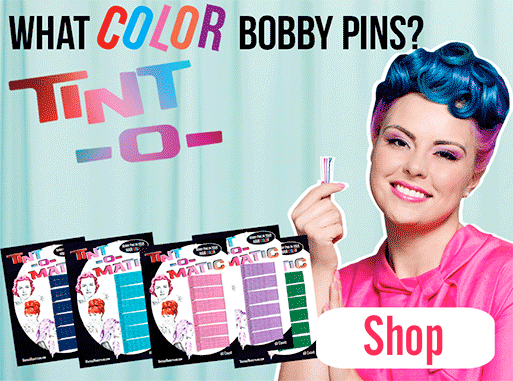 ---
…or 2 colorful starbursts of bobby pins that match your scarf.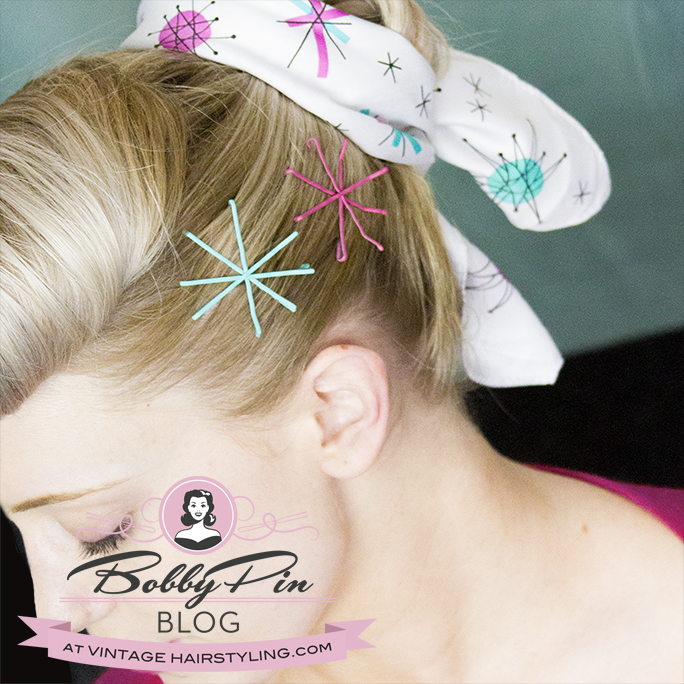 Can you think of any other cool ways to wear colorful bobby pins?