Side combs are a must have vintage hair tool. The possibilities for ways you can use them are endless.
I've collected a number examples here to share with you.
Note: This is 1 part of a 2 part blog series. Please see the other post about Grip-Tuth® during WWII here.
Secure a Victory Roll
The set of printed directions below describes how to use the Grip-Tuth® combs to set your victory roll in place. It reads:
Make roll and catch a few hairs with each tooth of Grip-Tuth®
Stretch roll about one inch above desired final position.
Slide retainer down firmly next to scalp.
Finished. (If roll is too tight, pick up less hair in step 1.)
---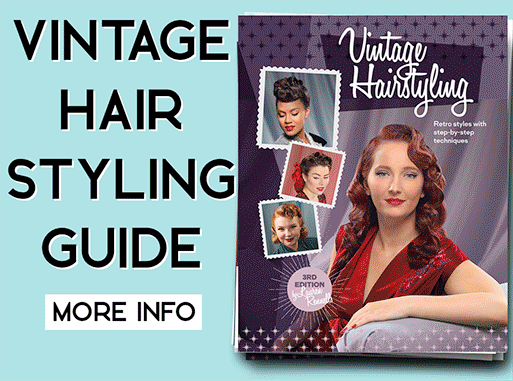 ---
Securing a 1940s UpDo with Grip Combs
The next few pages are from a special booklet the Diadem company commissioned to feature Grip-Tuth® Hairtainers hair combs and their use in hairstyles by famous hairstylists of the time.
You might also like: History of the Grip-Tuth® hair comb and women of WWII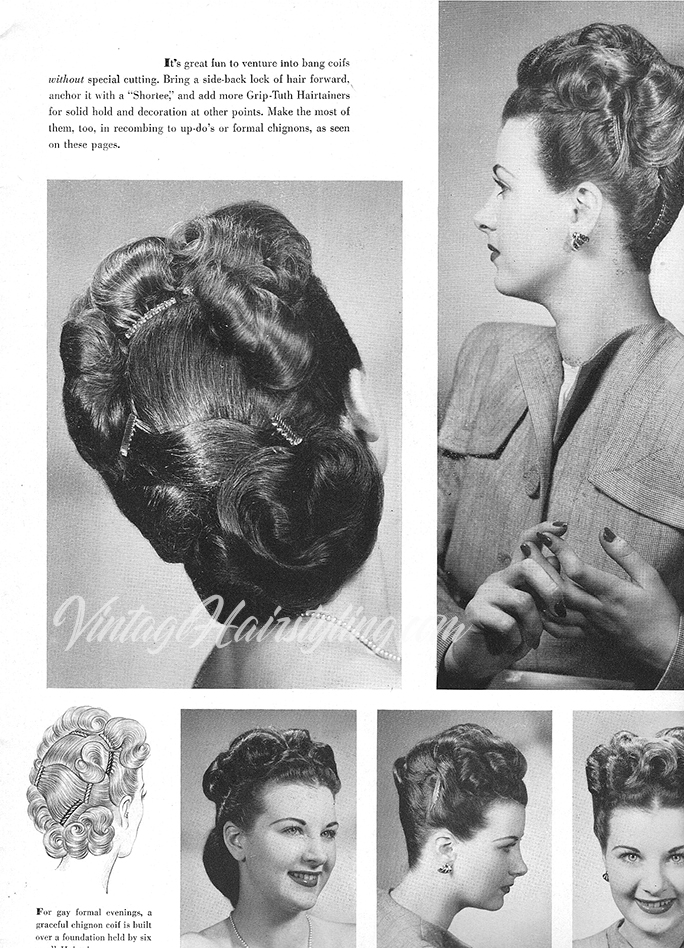 More 1940s Hair Comb Hairstyles
These drawings of great uses for hair combs came from a 1943 Modern Beauty Shop magazine.
The high, diagonal placement of these combs will help add height to your vintage hairstyle.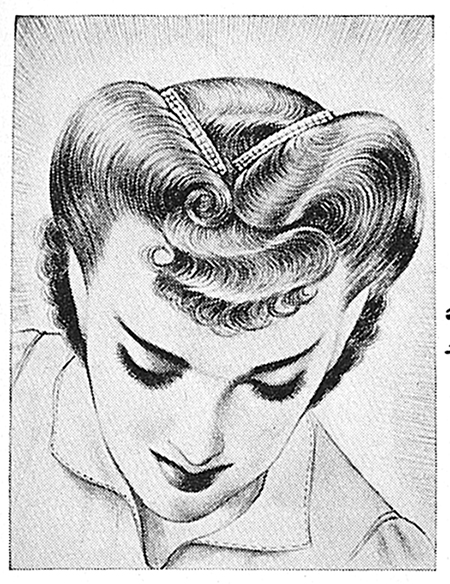 You might also like: The Leona Hairstyle styled with vintage hair combs
These little hair combs hold fine hair perfectly.
You can use hair combs to press a wave into place better.
Side combs with long hair create a cute silhouette.