1940s Makeup rule #1: Wear it. Rule #2: Do not wear too much
Welcome to Part 2 of the Vintage Makeup for Darker Skin Tones series exploring makeup during the 1940s, mostly taking place during WWII. In Part 1 of the 1940s era post of the blog series I covered how the the war effort affected a woman's daily makeup routine. Here I cover makeup colors and application. To know more about this series, please read my disclaimer.
Makeup Style in the 1940s
Heavily painted face makeup was taboo in the 1940s. There was a fine line between being too vain and letting yourself go. The Allied governments, including the U.S. and Great Britain, were honestly worried that the stress of war on women at home would affect their personal grooming habits and that that would damage morale for everyone. Women were reminded often in propaganda during WWII that it was for the good of the war effort to stay beautiful.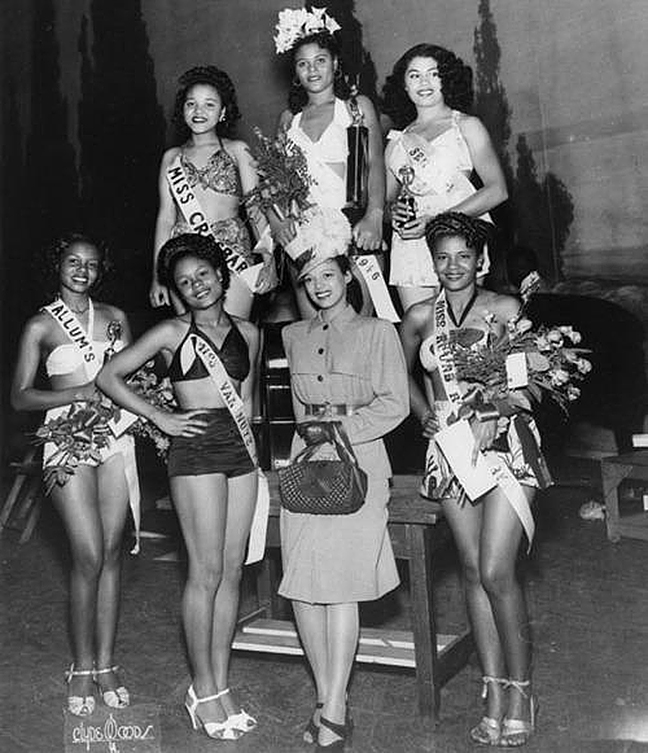 Side note: Hitler actually tried to ban cosmetics in Germany as part of his au naturel obsession, but German women were having none of that. Their pride in appearance was too strong and he had to concede to their demands for makeup.
Eyeliner and mascara in the 1940s
As I mentioned in Part 1 of 1940s vintage makeup for darker skin tones, too much makeup was considered garrish and inappropriate for the serious day to day lives of wartime. Eyeliner would have been considered too much, especially during the day.
At night, a little eyeliner right at the base of the eyelashes on the upper eye for special occasions might have been acceptable. The winged-across-the-eyelid eyeliner we associate with vintage makeup now would have been considered, well, insane honestly. The 1950s brought the winged eyeliner style into fashion and the 1960s made that line even thicker.
Mascara replaced eyeliner in the 1940s as the way to accentuate your eye shape. Rationing and rising prices affected women's ability to get mascara sometimes and so vaseline and shoe polish were used as a substitute.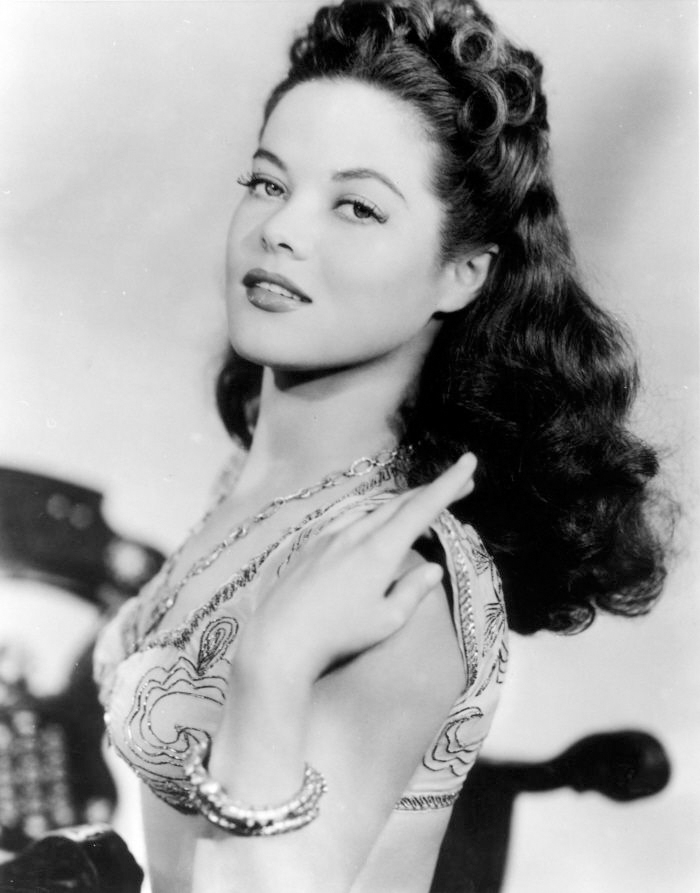 ---
---
Eyeshadow in the 1940s
Makeup professionals disagreed on whether your makeup colors should harmonize with your eye color, hair color, or dress color. Elizabeth Arden among many others suggested women choose color based on their costume instead of complexion.
In the 1947 book Beauty, Glamour, and Personality, the Westmore makeup artists suggest the only thing your eyes should determine is your eyeshadow color. If your eyes are brown, black, or hazel you should only wear brown eyeshadow. If your eyes are blue, only blue-grey eyeshadow is acceptable and green eyed women should wear grey eyeshadow. But the book denies that eyeshadow should coordinate with clothing color.
"Remember, the color of your hair and the shade or tone of your skin are the only things that control the shades of your foundation cream, powder, rouge and lipstick. The purpose of make-up is to enhance the beauty of your face and not your dress."
For a hint of glamour at night, makeup books suggested adding a little brilliantine oil to the eyelids for shine.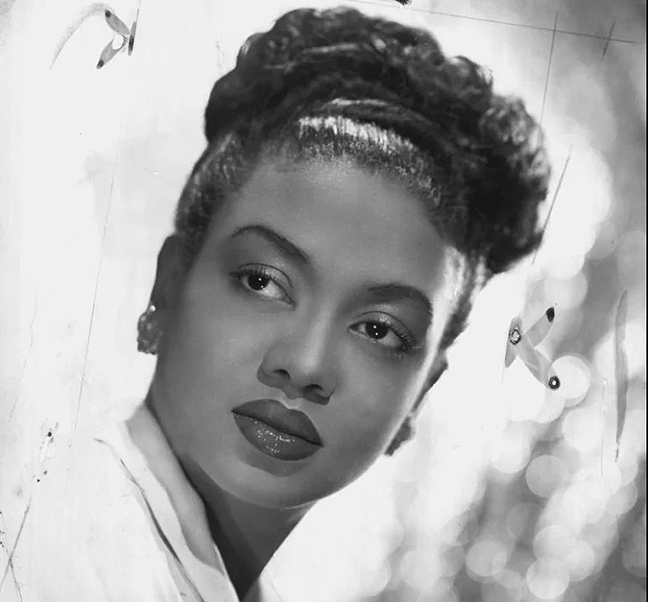 ---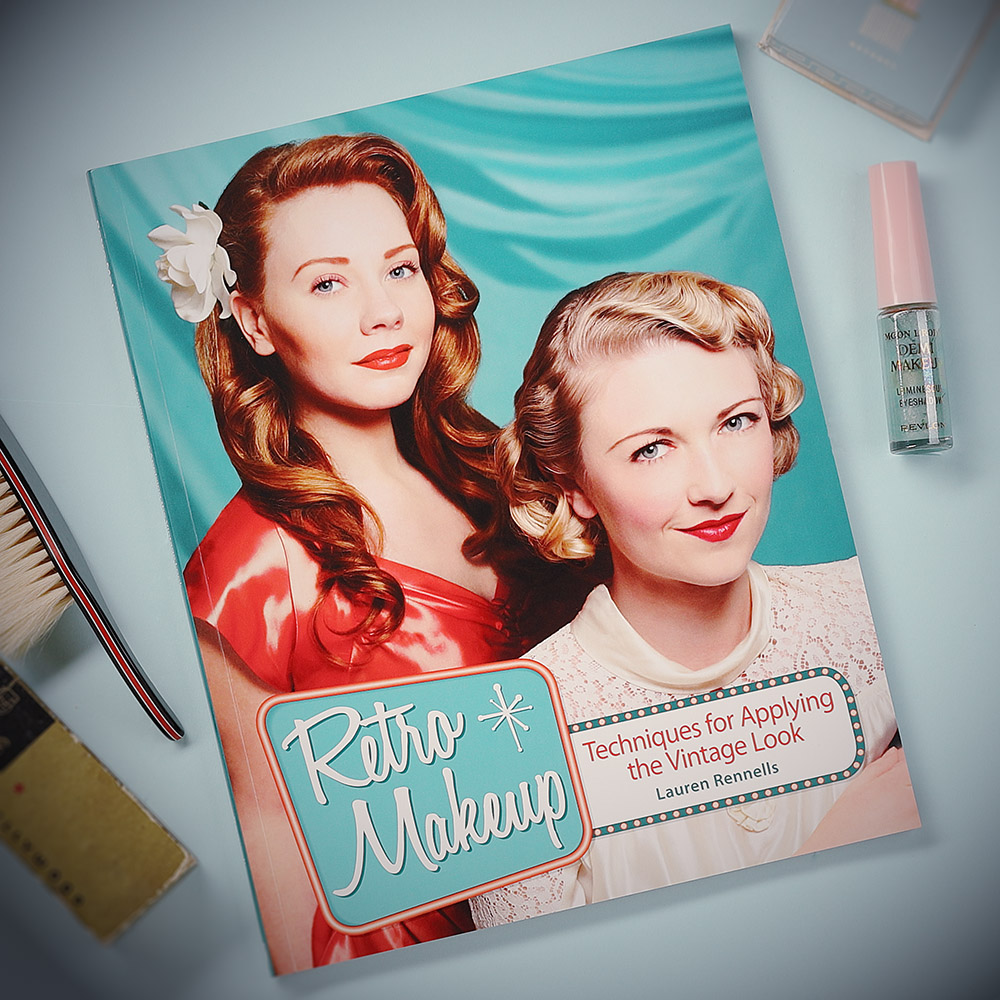 ---
Rouge and Lipstick color in the 1940s
The most popular lipstick colors were all variations on red. Rose red, brick red, deep pink, true red and cherry are just a fraction of lipstick color variations available. Color names included Victory Red, Burnt Sugar, Redwood, and Fighting Red. Wartime vernacular crept into the beauty industry's marketing quite often.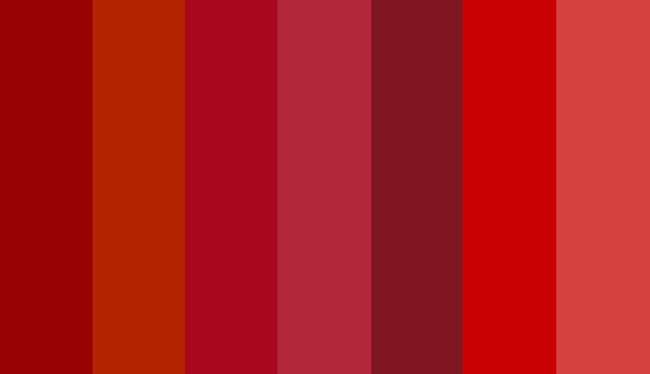 As I wrote in Part 1 of the 1940s posts, in uniform, lipstick color should complement the uniform color, not clash with it. True red looked good with the blues of the WAVES uniform and a warm red looked good with the WACs uniform combination of olive tones and khaki.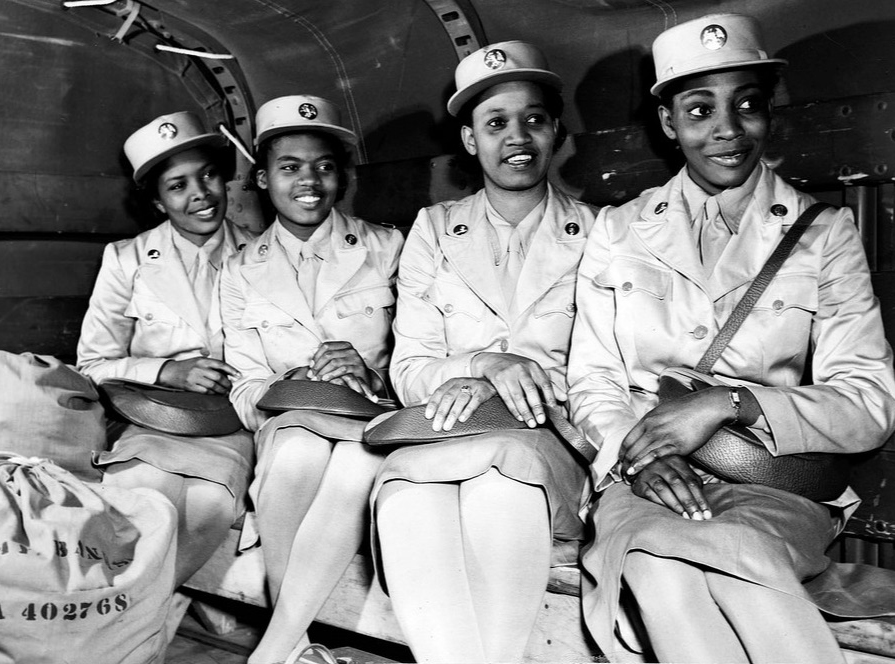 Most makeup charts of the time suggested darker lipstick shades for darker hair and skin. A makeup chart from a 1947 salon magazine suggests, for darker skin tones, the rouge and lipstick colors below (which were expected to harmonize together at the time).
These colors are of course open to interpretation. Most material from the time only offered descriptions instead of color swatches as color printing was very expensive.
For an outfit that is green or burnt brandy:
Medium Orange-Red
Deep True Red
Deep-Copper Red
For an outfit that is Roseflame:
Deep Pink-Red
Deep Pink
Medium Pink-Red
Medium Pink
For an outfit that is Winter Wine:
Dark True Red
Medium True Red
Medium Orange-Red
Medium True Red
For an outfit that is French Lavender:
Deep Rose
Deep Rose-Red
Medium Pink-Red
Medium Rose
For an outfit that is Blue Teal:
Medium Vivid Red
Deep Pink
Deep Copper
Deep Peach-Pink