As a teenager in the 1990s, I questioned some of the hairstyles from the 1960s and thought the look of the 1930s was very glamorous.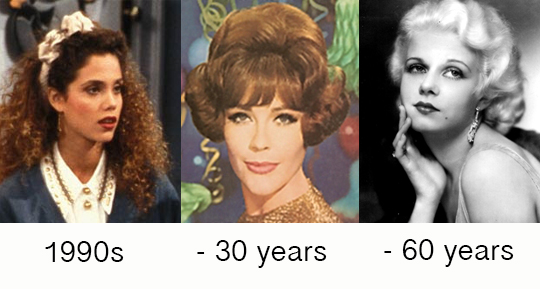 Do you suppose the teenager of the 1950s questioned the look of the 1920s, but coveted the glamour of the 1890s?
I actually got my answer to this question when I found out about the Teddy Boys and Girls in Britain in the 1950s. Read more about them here!