Having an extreme side part is so important to achieving a specific vintage hairstyle look. Imagine the hair rising high above the forehead, sweeping over to the side with a cascade of curls and waves right by the eye. That look is most easily achieved if you start with a side part that hits above the outer corner of the eyebrow.
This is the most true when you are curling your hair with a technique that relaxes easily. Techniques like curling irons and hot rollers do a fine job of getting the ends of your hair curly, but leave the base of the hair just meh.
---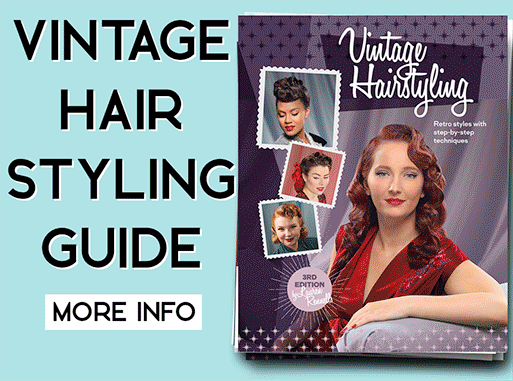 ---
So can you see how parting the hair far to the side solves this problem of lack of curl at the base of the hair? It moves that section of hair that is curly into a position that is lined up with the eye. Also, the curve of the head on the opposite end of the part forces a break in the hair that encourages that beautiful stacked wave look.
In my book Vintage Hairstyling: Retro Styles with Step-by-Step Techniques, all of the hairstyles that involve volume above the forehead and a cascade of waves or curls off to the side, start with an extreme side part like this.