Welcome to the 5th installment of What the new book is. If you are just getting here, you can check out the 1st blog post in this series here.
If you have been thinking about purchasing the new 3rd Edition of Vintage Hairstyling: Retro Styles with Step-by-Step Techniques, but want to know more about it, you have come to the right place! This is the 5th of 5 blog posts I have written to share some of the information you will find in the book and some of my favorite parts of the book.
If you are unfamiliar with what this book is or what the 2nd edition was, here is a quick synopsis. Vintage Hairstyling is a tutorial book on recreating hairstyles from the 1920s, 1930s, 1940s, 1950s and 1960s with start to finish instructions using hundreds of detailed photographs. The book includes a breakdown of the techniques used in the past, modern equivalent options to achieve the same look, and ideas on combining elements to suit your hair and tons of advice to perfect your skills.
In part 5 of what the new book is I am covering the Wet Setting and Finishing Touches sections of the book.
Wet Setting
Why wet set? The wet set gives you the most control over the hairstyle. The combination of the techniques of base direction, curling, and shaping are the best way to really achieve your exact goals. And the control it gives you over the base of the curl at the scalp is invaluable.
Wet setting also will give you a ton of insight into how to use heat curling to get your desired hairstyle. It's all interconnected.
With the wet setting section, combined with the information in the curling section, you will have insight into the many things you should consider when designing your wet set roadmap.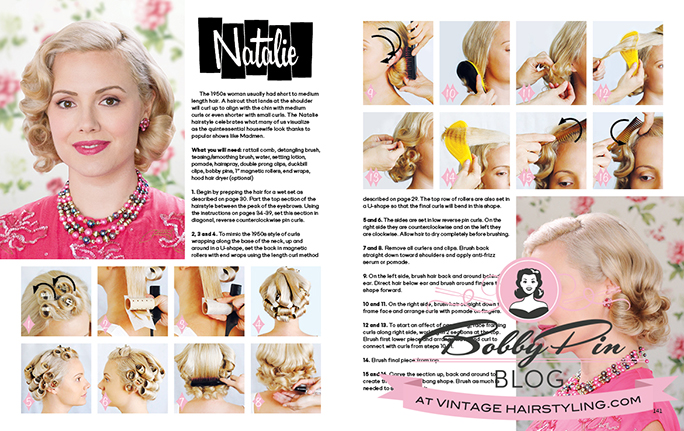 Like the rest of the book, favorite looks from previous editions are included here to bring everything full circle. Get it? Curl. Full circle. 🙂
---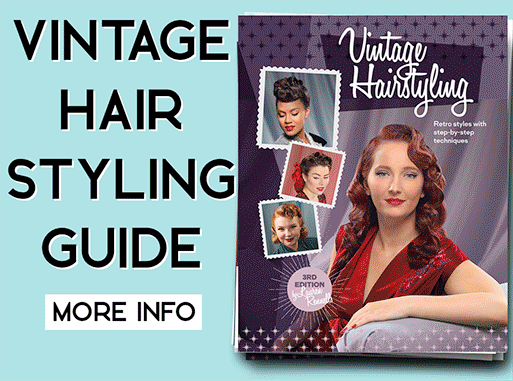 ---
Finishing Touches
The finishing touches section of the book is just that…the finishing touch. Here you will find some extra advice and tips that will wrap up your vintage beauty journey!
Thank you…
I hope this blog series was helpful for you. The 3rd Edition of Vintage Hairstyling: Retro Styles with Step-by-Step Techniques is available now to purchase at VintageHairstyling.com and from retailers around the globe.
---
Read more posts previewing the 3rd Edition of Vintage Hairstyling: Retro Styles with Step-by-Step Techniques