The powder room is our little haven. It is the one place that women kind of have free reign over decorating. We have to share the decorating duties for the living room, bed room, even the kitchen, but most partners don't care what we do to the powder room since they don't spend as much time as we do there. It is our own little she cave.
So here is an idea for a gift for a friend or a hint for guys looking to do something nice for their lady. Frame a beauty advertisement or 2 for her to hang in the powder room. Old magazine advertisements for beauty and bathroom products are easy to find in magazines at antique stores and online. One of our local antique malls has a booth devoted to old advertisements.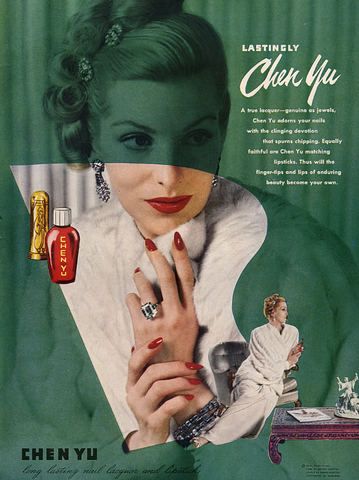 ---
---
The great thing about advertisements for beauty products from the '40s, '50s, and '60s is they are often heavily geared toward one color scheme. Color was so important to decorating in the middle of the 20th century and so these ads lend themselves well to this decorating idea.
You might also like: Gift Vintage Glassware for Decorative Vanity Containers
Here's how to implement this vintage gift idea
Pick the advertisements
Find the ads first. You can get them from a vintage magazine, purchase them on Etsy or Ebay, etc. And consider growing this idea to the kitchen as well. You can easily do this with vintage food product advertisements.
Here are are some search terms to use on Etsy to start with:
Ponds vintage magazine advertisement
Black haircare vintage magazine advertisement
Elizabeth Arden vintage magazine advertisement
Avon vintage magazine advertisement
Hairspray vintage magazine advertisement
Max Factor vintage magazine advertisement
You might also like: Vintage Gifts You Can Give 24 hours from Now
Get the frame/s
Purchase unfinished wood frames that are larger than the advertisement. Many magazines from the 1940s and 1950s were less than 11 x 14 inches in size, so a frame that is 11 x 14 inches should be a good size. But if not, or if you would like more matting around the outside of the print, 12 x 16 inches might be what you need.
Tip: Be sure to purchase a frame that already has a back to it. It will save you a whole lot of extra work later.
---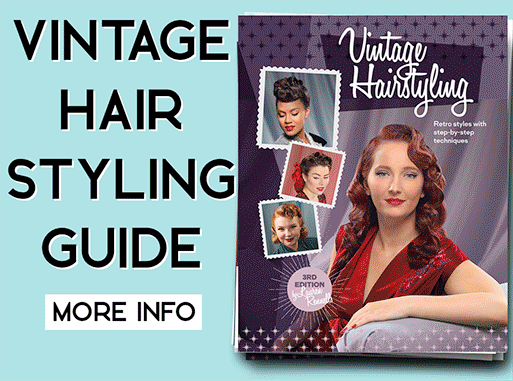 ---
Paint the frame
Acrylic craft paint, from your local art supply shop (better to judge color) or online, are perfect for painting.
Tip: Pyramid paint stands are a must have tool in keeping your frame elevated for painting and drying.
Matting the project
Yes. You can buy pre-cut matts or maybe even try to cut your own, but I would consider just buying sheets of art paper from your local art supply store and mounting the advertisement right on top of it with double stick tape. You save yourself the headache of cutting a window in the matt. It is quicker AND you'll have more color choices.