For this installment of the Vintage Makeup for Darker Skin Tones series, I am exploring makeup during the 1930s. To know more about this series, please read my disclaimer.
The Great Depression and the Beauty Routine
The 1930s is the middle ground between the Jazz Age and WWII. Correctly, I should title this Makeup During the Great Depression, but that sounds, well, depressing. But I don't want to ignore the fact that that was exactly what was happening. Between the stock market crash of 1929 and the beginning of WWII, the lack of money affected beauty routines.
And it was especially tight for the African American community. They faced an estimated 50% unemployment rate during the decade, a significantly higher rate than other demographics. Low employment rate and very low wages for those that were employed made the home beauty routine more difficult.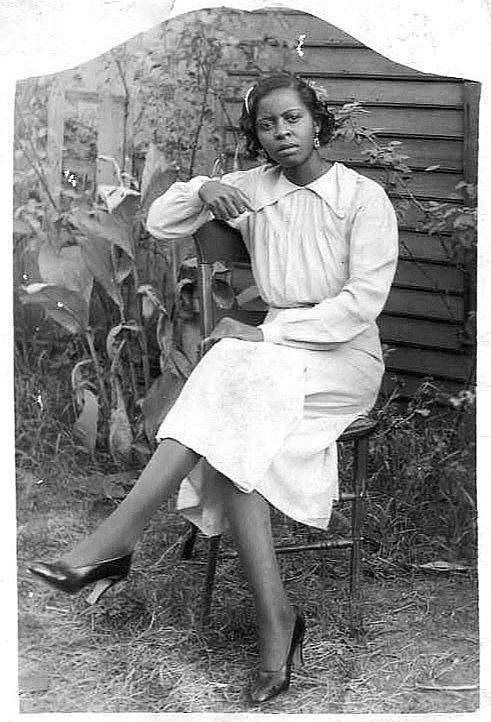 You might also like: 1930s Nail Polish Styles and Nail Shapes
Makeup Advertising
Makeup sales, even in these tough times, did actually increase during the Depression, especially lipstick. This is sometimes called the lipstick effect. When there is an economic downturn, the relatively low cost of a lipstick makes it more affordable, as opposed to other items women use to lift their spirits like a new dress or shoes.
The 1930s saw a boost in advertising by cosmetic companies. Although there was a depression, personal appearance was still important, so there were plenty of advertising dollars coming from makeup companies. A beautiful woman in a makeup advertisement was always common, but in the 1930s, cosmetic companies recognized the importance of the beautiful famous face. In this newspaper ad from 1939, Blanche Thompson, African-American model and manager of Irwin C. Miller's famous Brown Skin Models follies act, tells readers, "I never really looked my best until that lucky day I started using Lucky Heart Beauty Preparations."
---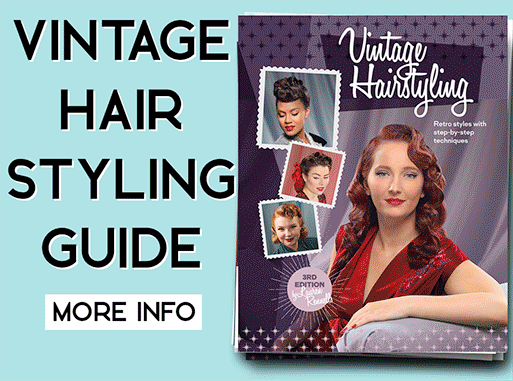 ---
Colors of Makeup in the 1930s
In determining color recommendations for darker skin in the 1930s, we run into some of the same hurdles as the 1920s and topping that off with the effects of the Great Depression on the publishing industry, there is a somewhat lack of printed material to draw from. As the economic outlook started to get better toward the end of the 1930s, more material was being produced and so a fair amount of this information is drawn from then.
In the late 1930s, Max Factor had developed Pan-Cake foundation for the film industry which was being filmed now in color. And the popularity of Pan-Cake was unprecedented. By the next year, more than 50 companies had produced their own cake makeup foundation as well. I did find that by the 1940s, Max Factor literature recommended the color Natural #2 for olive skin and Amber No. 2 for Deep Olive Skin.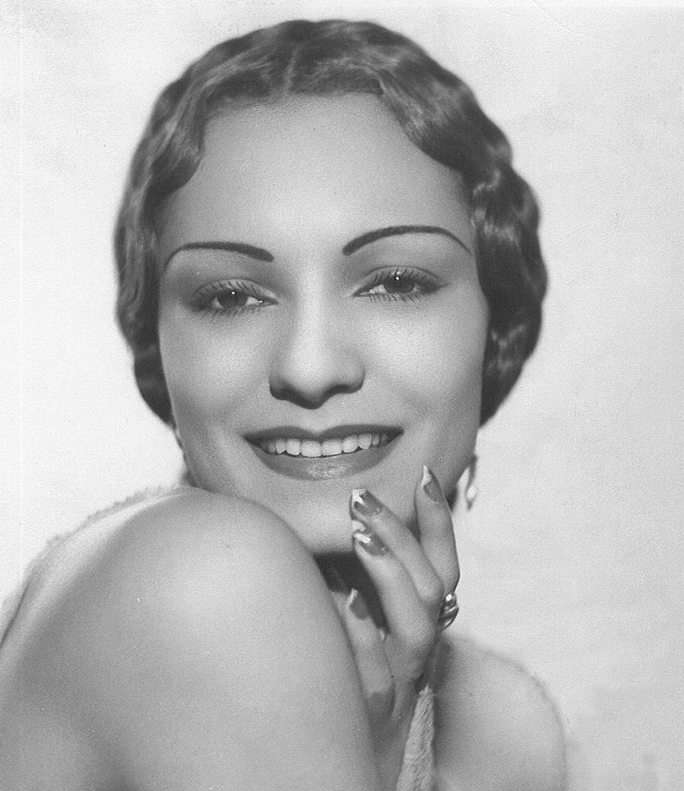 You might also like: 1931 Hairdresser Magazine Jazz Age Bob
1930s Eye Makeup Color
In the 1930s, some writers still recommended that the color of eyeshadow you choose should be determined by your eye color. Virginia Vincent writes in 1932, "Eye-shadow is used on the upper eyelid to give it contour and to bring out the color of the eye. Eye-shadow – and it comes in all colors – should be put on with the tip of the finger along the lower part of the eyelid so that there is contrast between the lid and the skin under the eyebrow."
But there were also recommendations of eyeshadow based on the color of your outfit. In Colliers, 1931, Betty Thornily Stuart wrote, "If you want to wear blue…your eyes should be made up with a neutral brown creme eyeshadow, applied over the entire lid from lash to brow. If you plan to wear green, the neutral shadow should be reinforced with a touch of the same color." (meaning green)
Eye shadow options included blue, green, plum, mauve, brown, and grey.

In 1937, Helena Rubinstein suggests, "The brunette is more exotic when she accents her eyes with violet-gold eyeshadow."
Black eyebrow pencil was recommended for black or dark brown hair. Eyebrow pencils were also used as eyeliner. Helena Rubinstein offered this piece of advice. "For evening, use eye-tissue oil above eyeshadow near brows. This makes your eyes look large and sparkling."
---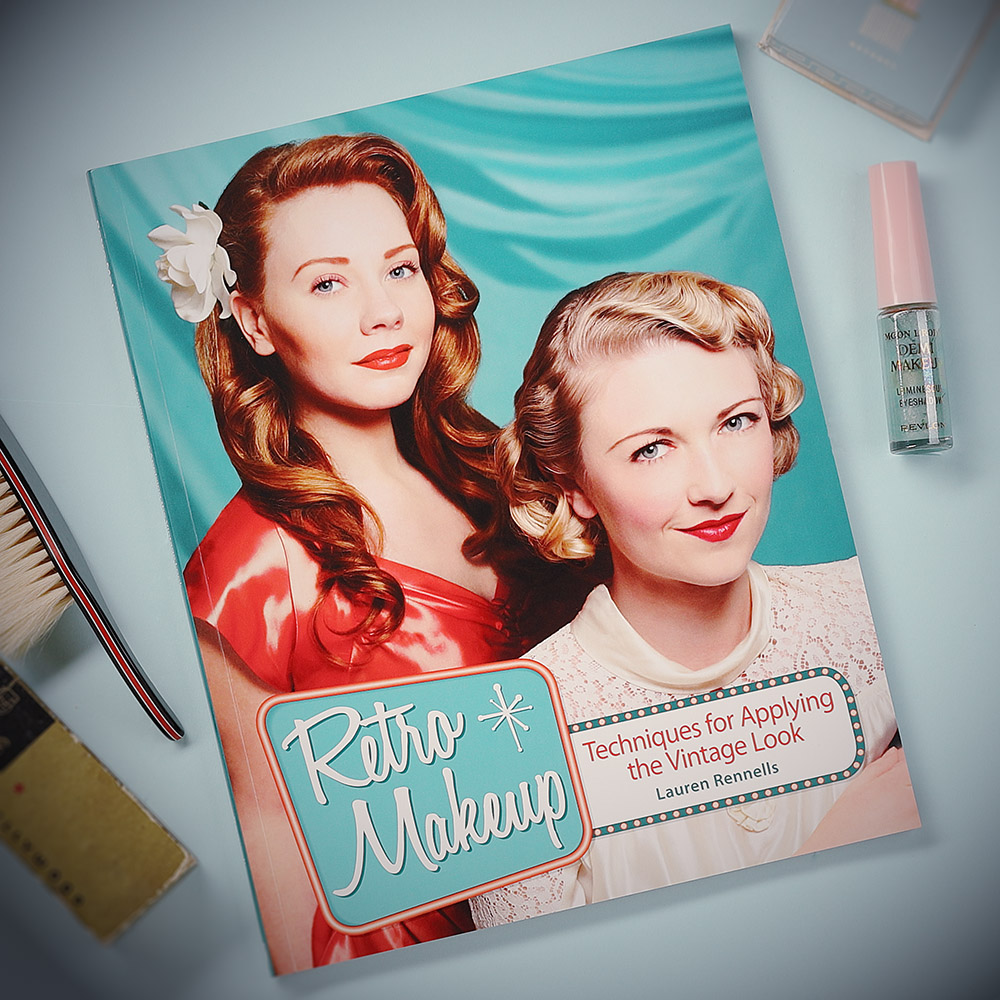 ---
Lipstick Color in the 1930s
There was a little more freedom with lipstick color, but as always, there were also suggestions. Some beauty columns suggested that lipstick and rough should match. Some thought lipstick color should change with the time of day. And some recommended changing lipstick color with the seasons. Helene Rubinstein warned her customers, "Be sure that the color of your nail-polish matches the shade of your lipstick."
Woodbury cosmetics included color directions in its compact case that told women, "For…a dazzling honey skin-tone with amber/gold tints, use flame or raspberry rouge and lipstick. For…a luscious tropic skin-tone with vivid olive undertones, use poppy or burgundy rouge and lipstick."
See more from the Vintage Makeup for Darker Skin Tones series.