I was wandering my local craft store when I found this easy vintage holiday hair accessory. It was amongst all the Christmas ribbons. It is basically just a laser cut felt designed to be used as a Christmas decoration. I thought it would make a cute headband for Christmas.
My inspiration for this hairstyle is Brigitte Bardot, the master of the sexy bedhead hairstyle.
Start with the crafty Christmas ribbon of your choice, a glue gun, scissors, hair pins, and I'm using a little extra help for hair height from the Rockin' Rollers.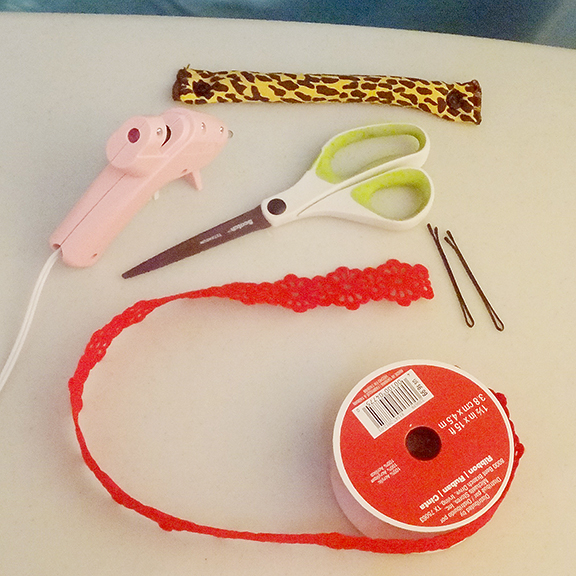 The material my ribbon is made of is too delicate to tie together. It tears easily if you pull too hard on it. So I am using a hot glue gun to make a loop at either end of my "headband". That way I can pin the ends to the hair to hold it in place.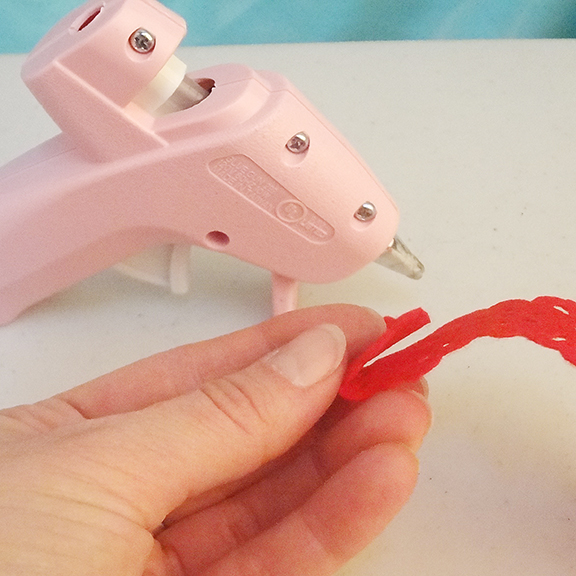 ---
---
Step 1:
Get some curl in the hair. I'm not going for ringlets. Brigitte Bardot had amazing beach wave hair texture, so just use a larger barreled curling iron to get big wave in it.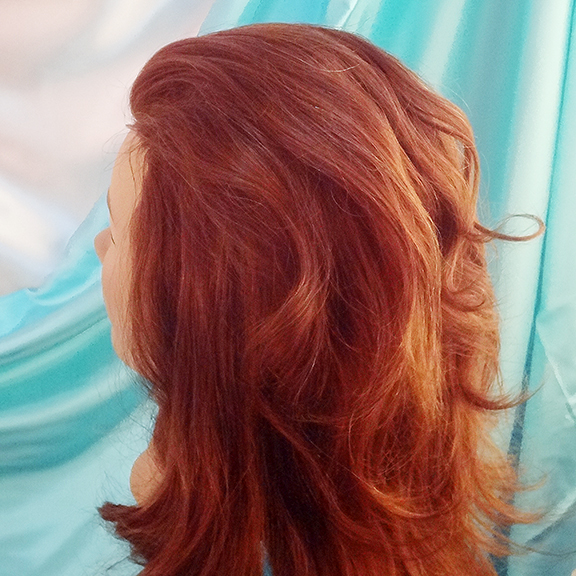 Step 2:
Add height. There is a specific way I am trying to add height here. I want there to be a sharp increase in the height directly behind the headband. I'm going to use a Rockin' Roller to get it. Its thin design makes a great hair rat.
I placed the roller a couple inches back from the hair line and teased the section of hair that will go over it a little to help hold the hair together and keep the roller from showing thru.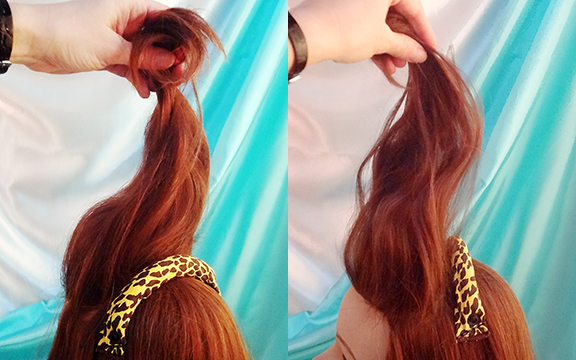 ---
---
Step 3:
Since I want everything to sweep back into this windblown look, I pinned all the hair back and hairsprayed at the front hairline.
Step 4:
Add the ribbon headband and pin it in place for hold. Remove all the other pieces that are holding the hair back and finger through it for the tousled look.
More Holiday Hair Ideas: