Here's my last tutorial for this series on easy vintage hairstyles for naturally curly hair.

As I wrote before in the first Natural Curly Hair Tutorial, there is no need to make yourself insane trying to copy the curl level or texture of a vintage style. For a finished vintage hairstyle to look great, I believe the most important thing is to get the silhouette and form right. The silhouette or form in hairstyling refers to the outer shape of the hairstyle. Manipulate your curls to emulate the silhouette and you are ready to go.
For this style, the silhouette I'm going for is the bouffant look of the early and mid-1960s.
---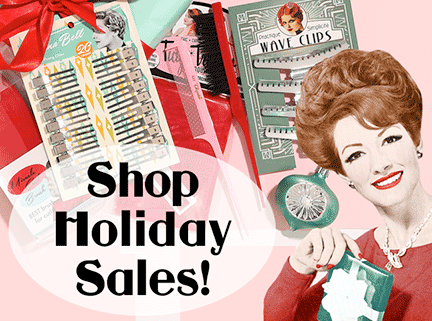 ---
For a Mad Men/1960s hairstyle,
follow these steps:
See the 1940s/WW2 natural curl hairstyle here:
See the 1950s/Atomic Era natural curl hairstyle here:
01
Section a small piece at the bang area and gently comb it forward over the forehead. For just this one look it might help to use a large barrel curling iron or straightening iron to get the front section to swoop over to the side nicely.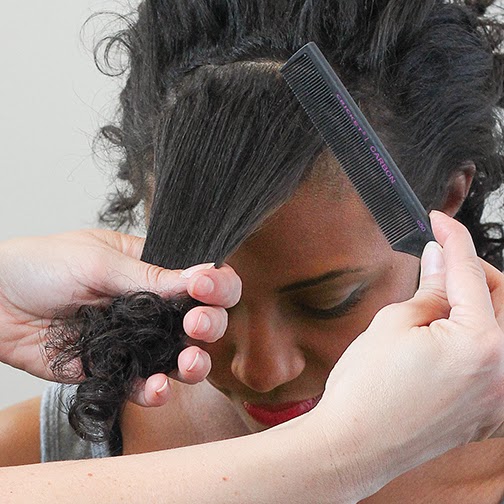 ---
---
02
Direct it forward and to the right with your fingers. Roll the ends into a small pin curl.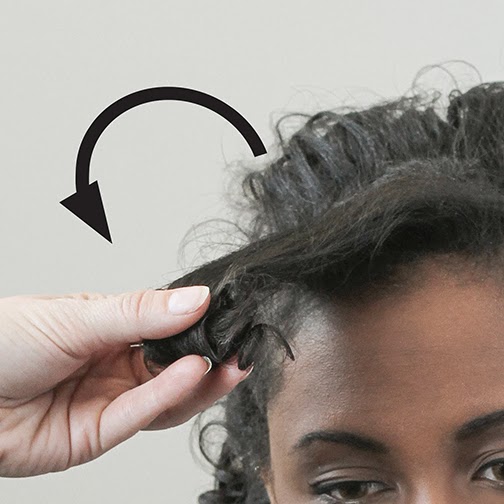 03
Pin the curl at the hairline.
04
Pull the rest of the hair back into a ponytail leaving the hair loose on top of the head.
05
Flip the curly ponytail up on top of the head and push it forward to add height to the style. Pin everything in place.
Final Style