Betty Draper Hairstyle Inspired How-to
Betty Draper's hairstyle and the amazing hair and makeup team on Mad Men inspired this roller set. I was doing a photoshoot yesterday for an article I am writing about 1950s makeup for Vintage Made Magazine and I thought I'd share with you directions for the Betty Draper hairstyle.
---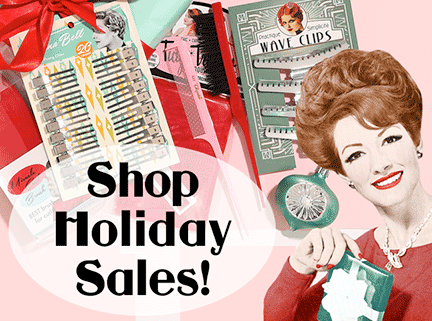 ---
Yes, I know that the show takes place starting in 1960, so why call this a 1950s hairstyle and not a 1960s hairstyle? One great detail that the creators of the characters did with Betty Draper was freeze her in time to a look from a couple years before, more late 1950s, showing that her character may be clinging to her younger years a little too much. Genius!
Step 1:
My model Victoria has shoulder length hair with a lot of layers in it. Although Betty Draper's layers weren't quite as short, the hairstyle still works as long as the length is close. Once it is curled, the curls sit right at the chin.
Step 2:
Spritz dry sections of hair 3 or 4 times with a mixture of 1 part lotta body setting lotion and 2 parts water. Using 1 1/4 inch magnetic rollers, roll the smaller side of hair. 2 rollers are turned perpendicular to the floor and rolled forward. 1 roller is rolled down toward the ear parallel to the floor.
---
---
Step 3:
Roll 2 sections just above the ear down toward the floor using the same spritz from step 2. Section the entire top of the head in 3 sections. You will need to use a little more spritz to roll these sections into large, uniform, clockwise pin curls. Look into the Roll & Go Hair Tool for help here if you need it.
Step 4:
Roll the entire back of the hair down parallel to the floor. Allow the hair to dry thoroughly. I'd suggest sitting under a hooded hair dryer for 15 minutes and then allowing the hair to cool, which I did for this set. But the hooded hairdryer isn't completely necessary. You can also heat the rollers up a little with a diffuser attachment on a hand held hairdryer.
---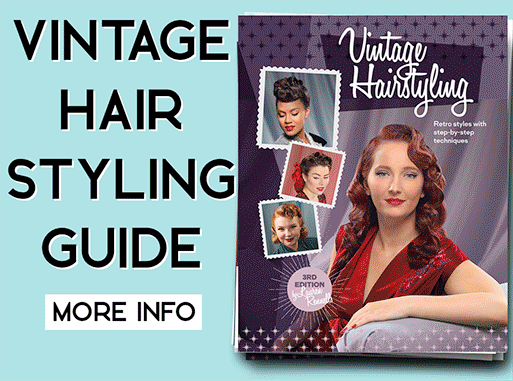 ---
Step 5:
Take the back rollers out and brush the hair down and out to flip the hair out.
Step 6:
Take the rollers out first and brush the hair down and out. Then take the pin curls out last and brush that section together, up and over to the side.