Are you getting ready to look fabulous by the water, whether it is the pool party at Viva Las Vegas or a beach getaway? Here is a quick way to go retro with your look inspired by Esther Williams, famed for her swimming skills in movies in the 1940s and 1950s like Million Dollar Mermaid, Pagan Love Song, and Jupiter's Daughter.
This one is versatile too. It works with any hair length. If it is really hot outside, you can also dunk this underwater to cool off. All you need is a t-shirt in any color you like, scissors, and coordinating clip hair flower/s.
Step 1
Get a t-shirt to cut up. It should be plain without screen printing because you are going to use most of it. Although it could be cool if it is a fun print like flamingos! Begin the cut at the bottom corner of the shirt with your scissors pointed at about a 30 degree angle.
---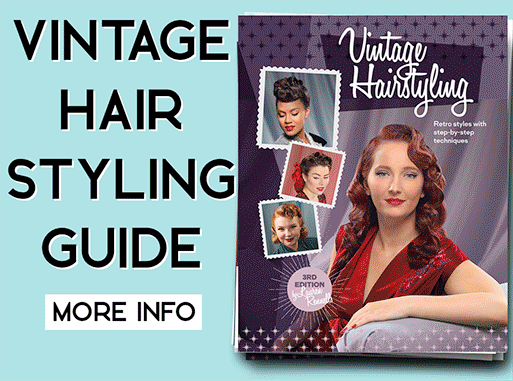 ---
Step 2
Cut across the body of the shirt at a slight diagonal.
Step 3
Flip the shirt over and continue the cut at an upward angle.
Step 4
Continue the cut to the other side. If you did this right, when you reach the side of the shirt that you started the first cut on, your scissors will end a few inches above the beginning of the cut. You do not want the cuts to meet each other.
Step 5
Keep cutting at a diagonal around the body of the t-shirt until you have worked your way around the entire t-shirt at least twice. Then cut it away from the part of the shirt with the neckline and arms.
Step 6
Trim the bottom seem off the piece of fabric.
Step 7
Trim the ends to make them a little skinnier. The middle of the hair band should be the thickest part. This will make it easier to tie and less bulky.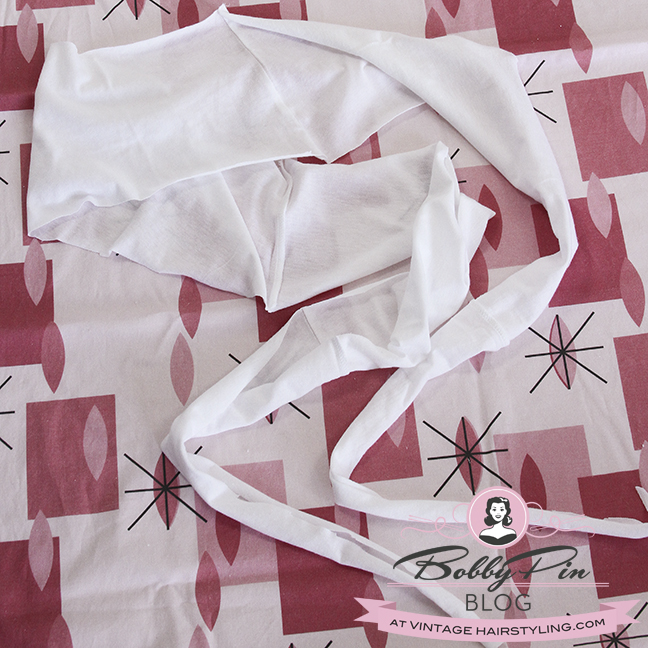 ---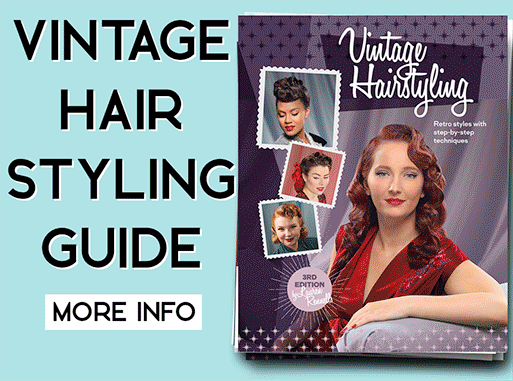 ---
Step 8
Put your hair back. It doesn't need to be special. I did a simple bun here. It could be a ponytail or you could leave your hair down too. It is all up to you.
Step 9
Fold the piece you cut off the t-shirt in half lengthwise and center it over the top of you head.
Step 10
Cross tends over in the back and wrap them up and over again.
Step 11
Cross them in the back again and bring the ends up to the top.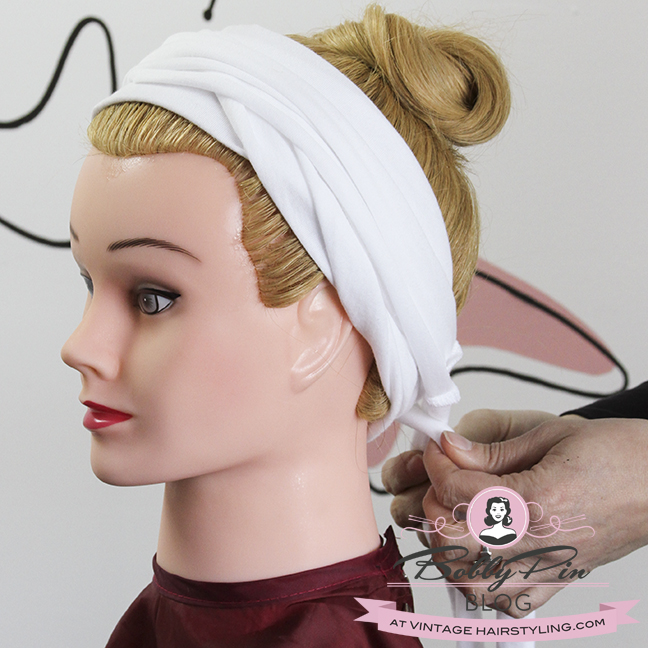 Step 12
Tie the ends tightly in a small knot and tuck the ends under. Clip the hair flowers you have chosen directly to the hair band along the sides. The more flowers you use, the more dramatic the look will be.
Thank you Esther for showing us how to look beautiful even when our hair is wet!
Looking for more tips to look fabulous by the pool?