I am very excited to announce that VintageHairstyling.com now carries my favorite products from Jac-o-net!
I have been a fan of the Jac-o-net brand for many years. There isn't a lot of history available on it, but I have attempted to write an interesting blog post about it anyway.
The US Trademark Office lists the Jac-o-net application in 1946. It was applied for by the Hairnet Corporation of America in New York and was approved in 1947.
Their hairnets are nylon, so the 1946 trademark application date makes a lot of sense. Nylon was rationed heavily during WWII. It made stockings hard to get. It also made homemade snoods or hair nets of human hair a popular replacement for protecting a woman's hair at work in the early 1940s.
With the end of WWII, companies could start mass producing nylon products again…at least once nylon manufacturing had replenished the nylon supply.
The below hairnet, according to US patent records, was patented in 1944.
---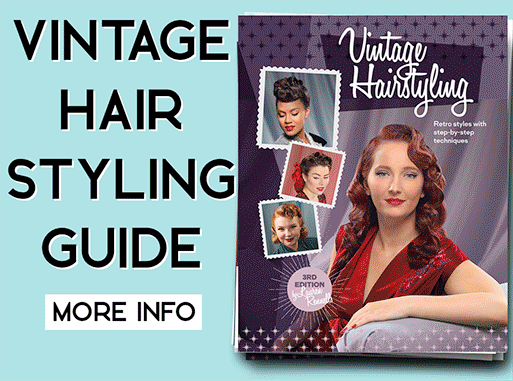 ---
Jac-o-net has been a popular classic brand over the years and its beautiful packaging never disappoints.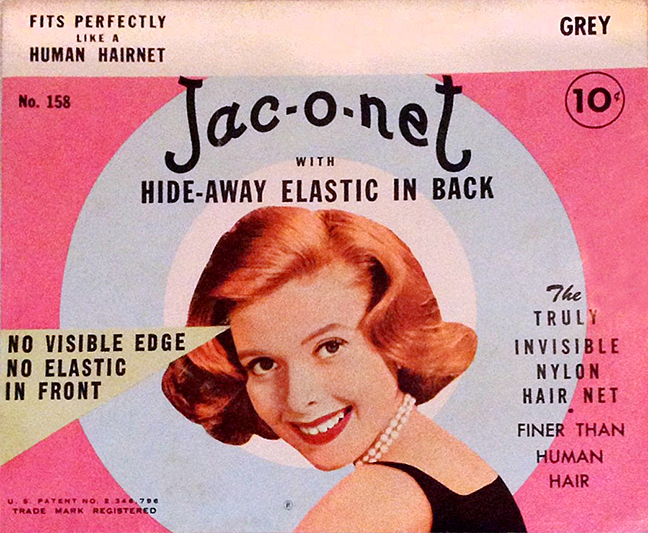 Best known for their hairnets, Jac-o-net's entire line is designed for controlling hair. I wish they still made these. I found this decorative hairnet online. The Jacqueline Decorated Glamour Hairnet is "enchanting by day…bewitching by night…"
---
---
Hairnets are a tremendous vintage hair tool! You can use them like an invisible snood!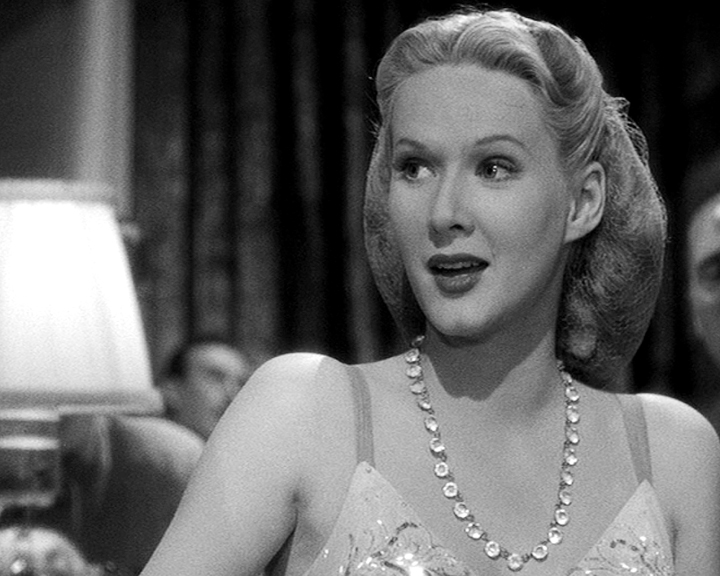 And of course they are great for making hair rats and holding your poodle hairstyle in place!