Today I am sharing a beautiful black vintage hair tutorial published in the November 1961 issue of Beauty Trade.
Copies of Beauty Trade are a rare find. The magazine, first published in 1954, was the premier black beauty publication of the mid 20th century. (1) If you have older African American family members or friends that were in the beauty industry, ask them if they happen to have any of these stashed away! It would be a shame for the copies that are still floating around out there to disappear!
You can also read pages from issues of some of the magazines online using the Indiana Historical Society digital collection from the Madam C.J. Walker College of Beauty Culture collection.
Disclosure: Some of the links in this post may earn me a commission. I link these items because of their quality and not because of the commission I may receive. I am an independent blogger and I write based on my own opinions.
Beauty Trade Publisher
The publisher, Calvin News Service, was started by Floyd Calvin in 1935. (2) (A news service is a content provider that creates news and special interest pieces and then sells them to newspapers and magazines.) Calvin's company specialized in articles for the African American community.
After Calvin's death, his wife Willa Lee took over the company and she and her daughter Bernice Calvin started Beauty Trade several years later. (3)
---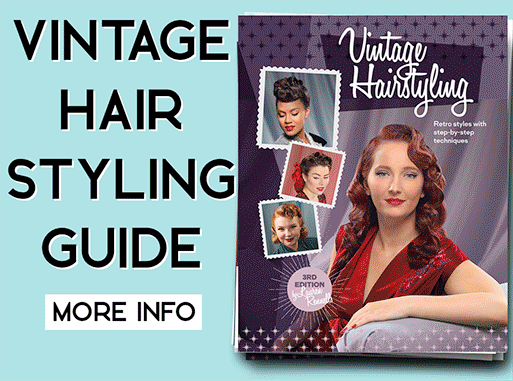 ---
The magazine filled a massive void with the beauty industry's exclusion of people of color from hairstylist features and beauty advertising in mainstream hair magazines.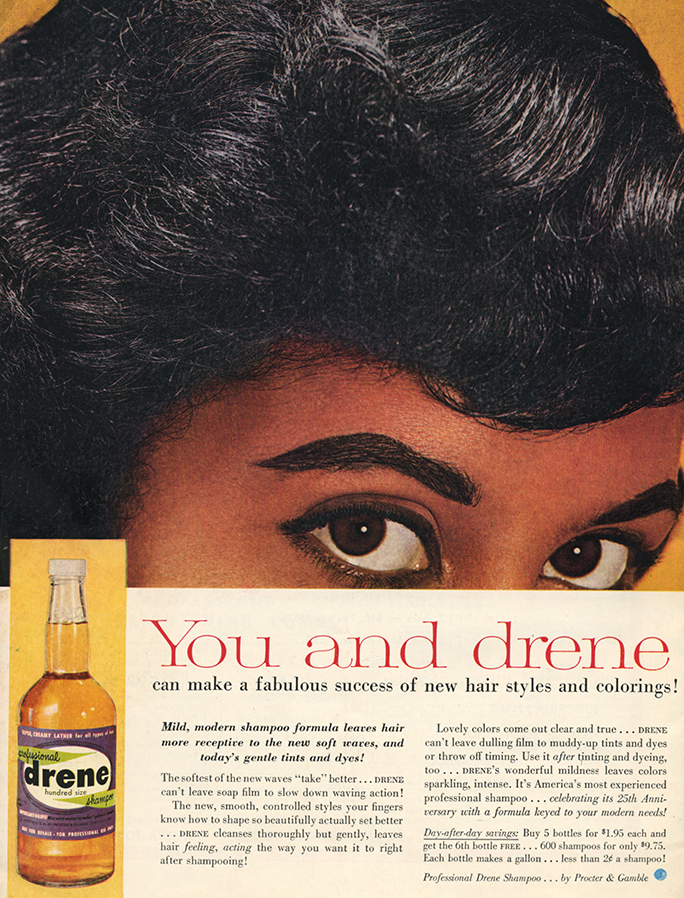 The magazine featured African American hairstylist news, hair shows, and hairstyles and it was distributed globally, both in the US and in some countries in Africa.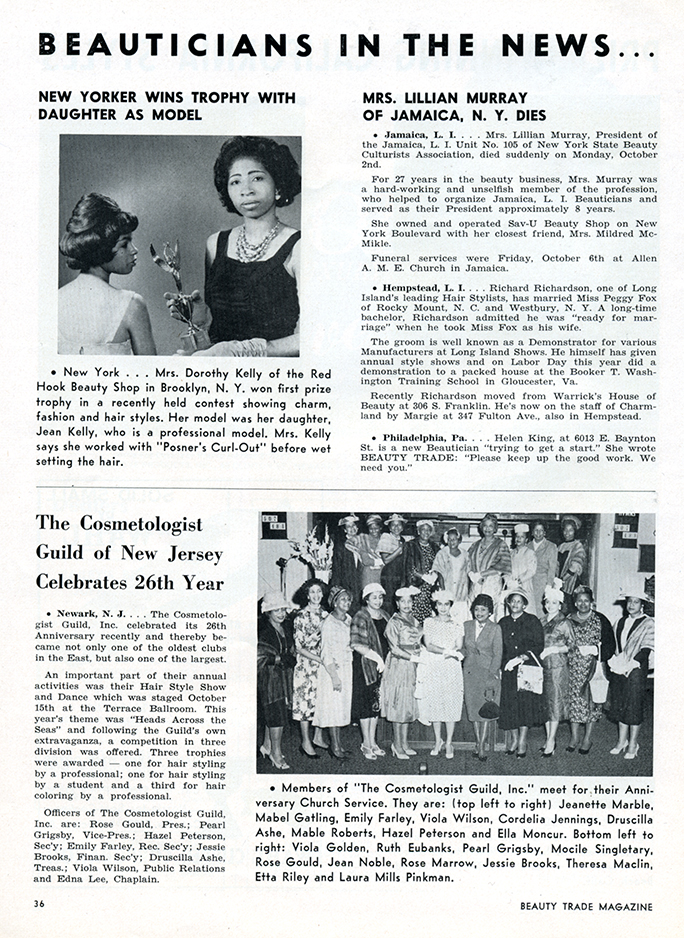 The "Anniversary Coif"
The Anniversary Coif is so named because it is in the 7th anniversary issue of Beauty Trade. Dorothy Biggers-Sneed of Tucson, AZ styled this look in her salon La Coiffure House of Style. Yes. You read that right…the best salon name ever!
The images are small to show the full page layouts. The magazine had a tendency to design with images printed directly across the gutter. If you would like to download a higher resolution version of the article to read and use at home, click here.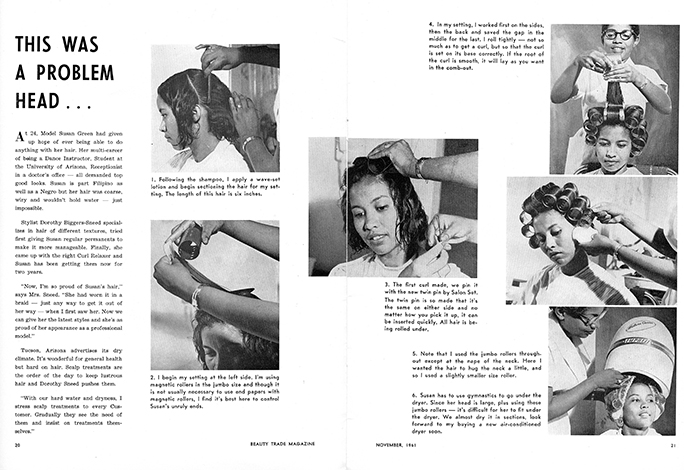 In the last image of page 21 of the article pictured above, hairstylist Dorothy notes, that with such large rollers, she can not fit model Susan's head/hair all the way under the hair dryer at one time, so she dries in sections.
(This reminds me of story about my aunt, also a resident of Arizona in the 1960s. It was her prom night, and she had her hair in giant juice can curlers. She did not have enough time to wait for her hair to dry and the rollers were so big that no hooded hair dryer was going to fit over them. So my grandma drove her around the streets of Arizona in May while my aunt held her head out of the car window so the warm wind could dry her hair.) Haha LOL.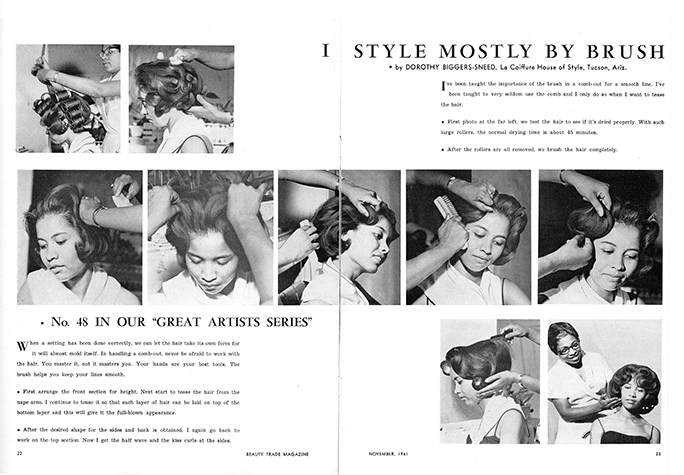 I love the waves and shapes Dorothy Biggers-Sneed styled around the model's face. Perfection.
If you would like to read some of my sources or want more information about African American contributors to the beauty industry and publishing world, I suggest these books (commissions earned):
(1) Beauty Shop Politics: African American Women's Activism in the Beauty Industry
(2) Harlem Renaissance Lives from the African American National Biography
(3) Women in Magazines: Research, Representation, Production and Consumption