Here is a bride I worked with a couple weeks ago. It was a little different for me, which I liked. She wanted her look to be Victorian inspired, but I am not very familiar with 19th century styles. I welcomed the challenge though and in the end the bride was very happy and looked beautiful.This was her dress.
These were some of the many images she sent me of looks she liked from the time.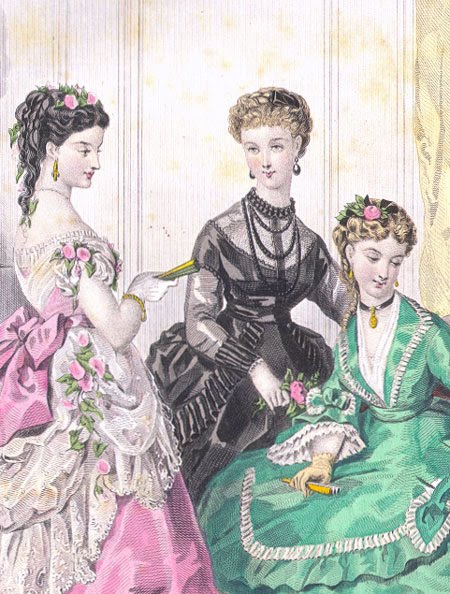 ---
---
And this was her final look on the wedding day. We went through 2 practice runs and the hair took about a half hour longer than most wedding styles I've done on the day of. Her hair was rolled in medium and small hot rollers and styled and pinned to get the cascades of curls down the back. The rollers on the front were the smallest and set so they rolled outward and down from the middle part. I used the comb out techniques for getting a wave from a curl in the book, but when I pinned it swooping back above the ear I criss-crossed some pieces to get a softer wave.