Something you don't see too often anymore…hairstylists wearing uniforms. You see it at beauty schools since they wear matching school smocks, but I would love to see a salon bring back the matching smocks. These smocks are from a 1959 salon magazine. If you know about a vintage salon that does this, please tell me about them!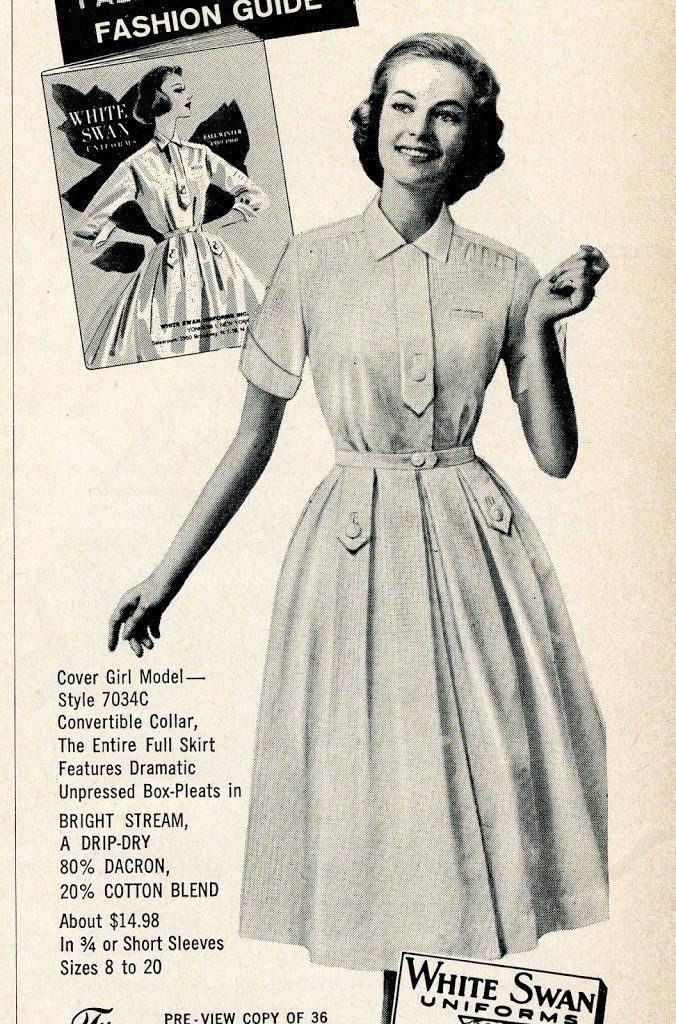 You might also like: Vintage Inspired Salon Capes
I picked this smock up from Boss Unlimited Vintage here in Denver. I should say I more swooped it out from under them. I was in their warehouse one day visiting where they have 10x more clothes than what is in their store and I saw this on a rack. I started drooling and begged and pleaded to get it. Their price tag on it said $7, but I would have paid $50. They are friends and gave in. Yay for me!!!
The poodle details are my favorite. It doesn't fit me unfortunately, but I have often contemplated, since I am a serial entrepreneur, taking it apart (only temporarily!) to use the pieces to design a vintage smock to sell on Etsy. I am a bit of a sewer and I think it would be soooo cute. Any ladies, if you are beauticians and would buy something like that, let me know! Comment here if you'd be interested in a vintage inspired beauty smock.