Welcome to the first post in the Vintage Makeup for Darker Skin Tones series! Please read my disclaimer here to learn more about where this all came from and what this is all about. I'm beginning with face powders and foundations to work into the rest of the series. This post is more about history than application advice, but stay tuned for more as I roll these out over the next few weeks!
Let's start with the statement that makeup was closeted for a lot of women in the 1910s and 20s. The consensus was that your makeup should be so natural looking, no one should be able to tell you are wearing it, but the younger generation in the 1920s didn't agree. Young women during the Jazz Age would pull their face powder compacts out at the table in restaurants instead of adjourning to the ladies' room to reapply. They wanted everyone to know that they wore makeup.(1) It was a symbol of rebellion and excitement.
Vintage Face Powder for Darker Skin Tones
The most common makeup women used to even out their skin tone and cover imperfections in the early 20th century was face powder. Foundation liquids existed, but were similar to a tinted moisturizer and were designed, like vanishing creams, to be a moisture base for your face powder to stick to as opposed to smoothing tone. Women applied vanishing cream, named so because it "vanished" on your face, first. The next step was to powder your face with the color of powder that best suited you.
For the woman of darker skin tones, there were several options of face powder to suit her.
Among the most commonly known brands catering to the market from the beginning were High-Brown by Overton-Hygienic Co in Chicago and Madam CJ Walker. Both of these African American owned companies began creating cosmetics and toiletries around the turn of the 20th Century.(2) In 1918, Nile Queen came on the market from the Kashmir Chemical Co. started by a group of African American investors. (3)
In the 1930s, Valmor Beauty Supply out of Chicago began producing powders and made the beauty brands Sweet Georgia Brown, Lucky Brown, and Madam Jones.(4)(5) The Lucky Heart Company of Memphis began around the same time. I could not find the company origins for Hi-Hat jockey Club Face Powders, but I am going to assume it was probably produced by Lucky Heart which also produced a Jockey Club haircare line.
---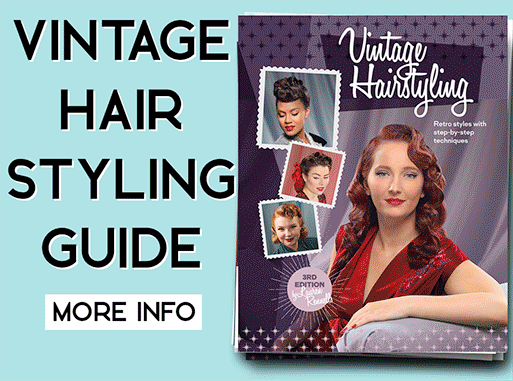 ---
Powder Colors
The color options were wide in variation, and like all cosmetics, were named to sound feminine and beautiful. Hi-Hat Jockey Club Face Powder was available in Toasted Chestnut, Brunette, Copper Bronze, Chocolate Brown, Nut Brown, Harlem Tan, and Spanish Rose. It also came in High Brown and Teezem Brown, more derogatory terms by today's standards, but common slang for a certain desired skin tone at the time. Sweet Georgia Brown Wonderful Face Powder also included the colors Sun-Tan, Aristocratic Brown, and Tantalizing Dark Brown.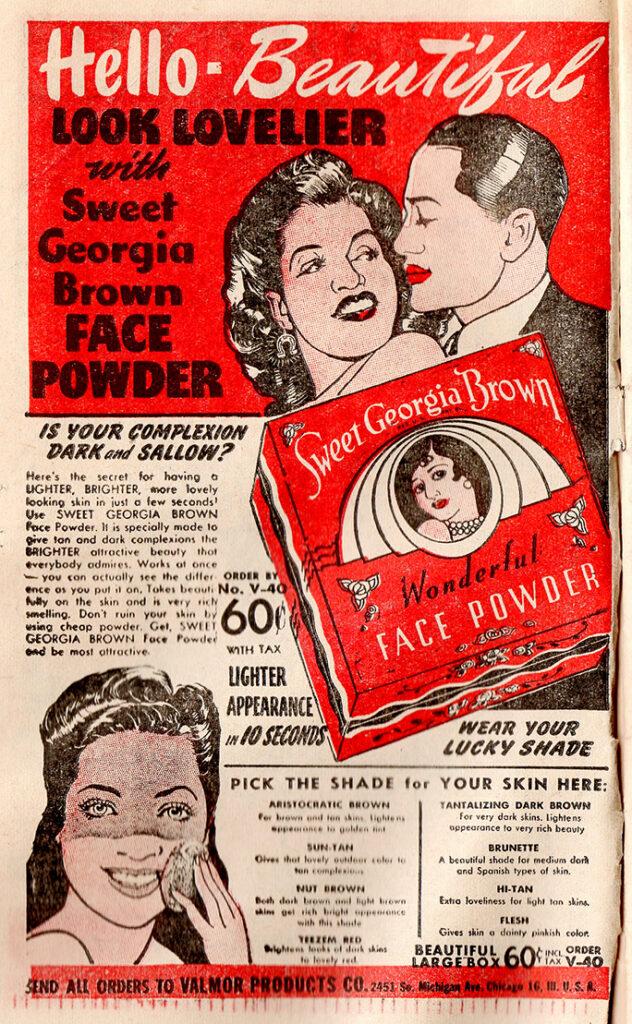 An early Lucky Heart face powder box described the product as "French Style Perfumed Deluxe Face Powder," …"Blended specially to bring out the full beauty of light tan, tan, brown, dark brown, and olive complexions, so much desired by everyone. It contains nothing that is injurious to the most delicate skin and stays on longer. Be popular and up-to-date. Always insist on one of the ten shades of Lucky Heart Deluxe Face Powder."
---
---
Later Brands of Makeup for the African American Market
In the 1940s, Posner began as a full line of cosmetics that offered women of color a wide array of cosmetic colors to match ethnic skin tones. This advertisement from the 1960s for Posner face makeup offers, "The perfect way to enhance your natural brunette-toned beauty!"
Into the 1950s and 1960s, cosmetic companies Lucky Heart and Overton's survived, but by then, larger cosmetic companies like Maybelline and Avon recognized the potential of this huge customer base and started marketing products to the African American community through magazines like Ebony, Tan, and Hue.
See more from the Vintage Makeup for Darker Skin Tones series.
Read more details about the early days of makeup in the book, Retro Makeup: Techniques for Applying the Vintage Look.
References:
1 The Powder and the Glory, DVD
2 Wikipedia.com
3 Classic Beauty by Gabriela Hernandez
4 http://www.luckymojo.com/luckybrown.html
5 http://wethoughttheywerewhite.weebly.com